Subaru Forester vs. Toyota RAV4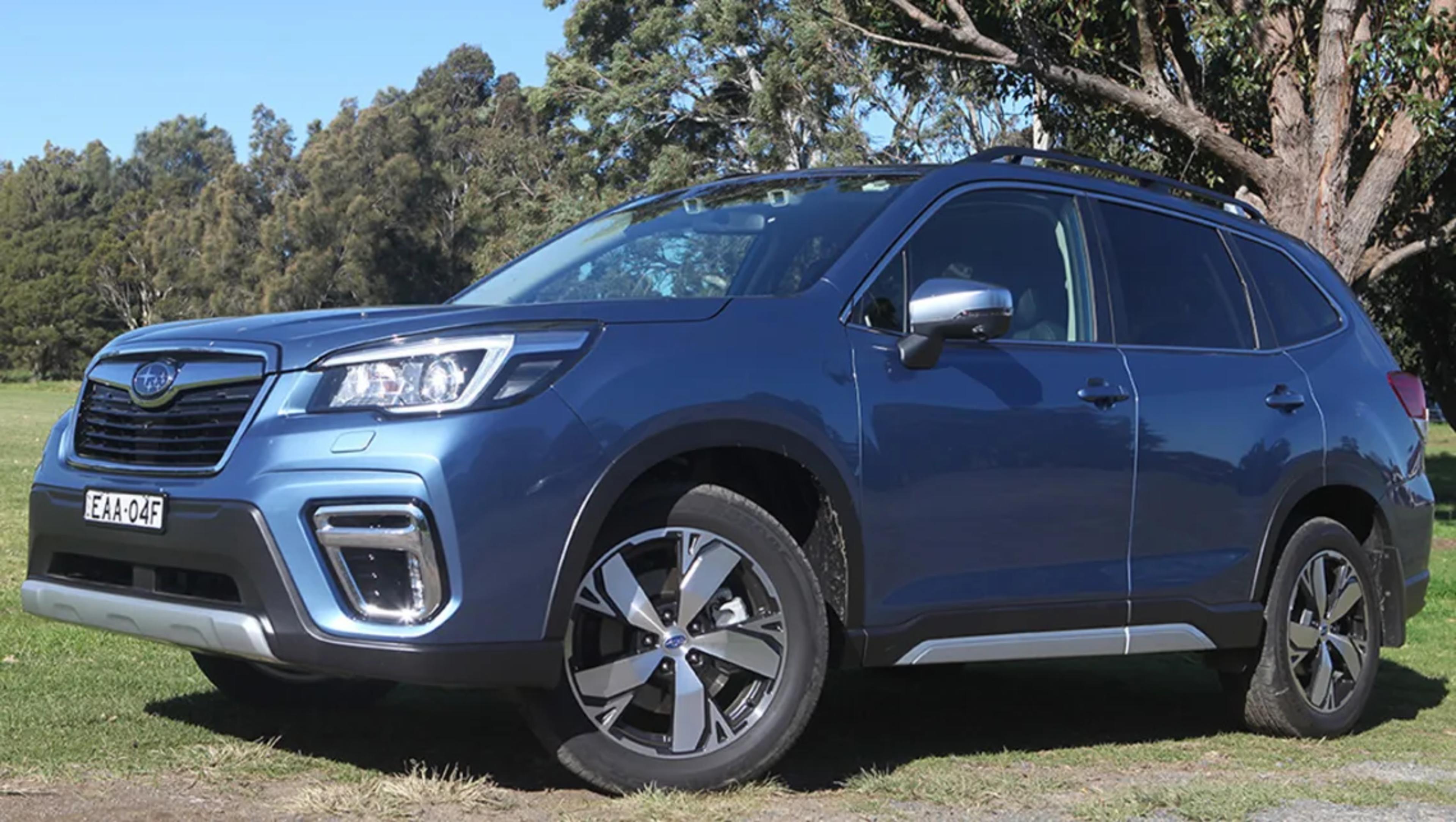 Subaru Forester vs. Toyota RAV4
In the Australian market, the compact SUV segment is fiercely competitive, with discerning buyers looking for vehicles that offer a perfect blend of versatility, performance, and value. Among the top contenders in this segment are the Subaru Forester and Toyota RAV4. These two SUVs have garnered significant attention and loyalty from Australian consumers. In this article, we will closely examine the Subaru Forester and Toyota RAV4, comparing their key features, performance, safety, and overall suitability for the Australian market, helping you make an informed decision when selecting your next compact SUV.
Performance and Efficiency
Engine Options: The Forester is equipped with a 2.5-liter four-cylinder engine delivering 136 kW (182 horsepower), providing ample power for both urban and off-road adventures.

All-Wheel Drive (AWD): Subaru's Symmetrical AWD system is standard across all Forester trims, ensuring exceptional traction in various Australian terrains.

Fuel Efficiency: The Forester boasts competitive fuel economy, with an ADR (Australian Design Rule) combined fuel consumption rating of approximately 7.4 L/100km.
Engine Options: The RAV4 offers a 2.5-liter four-cylinder engine with 152 kW (203 horsepower) and a hybrid option with 163 kW (219 horsepower). The hybrid variant stands out in terms of fuel efficiency.

AWD: While AWD is available on all trims, it is not standard across the RAV4 lineup, as it is with the Forester.

Fuel Efficiency: The RAV4 Hybrid is the efficiency champion with an ADR combined fuel consumption rating of approximately 4.7 L/100km.
The Forester boasts a spacious and comfortable cabin with high-quality materials and ample passenger and cargo space, catering to Australian families' needs.

The standard infotainment system features a 6.5-inch touchscreen, with higher trims offering an 8-inch touchscreen with advanced tech features.

Subaru's renowned "Zero Gravity" seats provide excellent comfort, especially during long journeys through Australia's vast landscapes.
The RAV4 also offers a well-designed and comfortable interior, with a bit more flair in its design compared to the Forester, appealing to those seeking a stylish touch.

The standard infotainment system includes a 7-inch touchscreen, while upper trims feature an 8-inch touchscreen with advanced tech options.

The RAV4 offers comfortable seating and an optional panoramic sunroof for a more open feel, perfect for enjoying Australia's scenic drives.
Safety is paramount for Subaru, and the Forester consistently performs well in safety tests, boasting Subaru's EyeSight suite of advanced driver assistance features as standard.

Subaru's symmetrical AWD system enhances stability and safety on Australia's diverse road conditions, from highways to unpaved trails.
The RAV4 excels in safety as well, featuring Toyota Safety Sense 2.0 as standard. This suite includes advanced safety features like adaptive cruise control and lane departure warning.

Toyota's reputation for safety and reliability extends to the RAV4, making it a trusted choice for Australian families and commuters alike.
The Forester is well-regarded for its off-road capabilities, featuring impressive ground clearance, standard AWD, and available off-road driving modes.

The X-Mode feature enhances traction on slippery and uneven surfaces, making it an excellent choice for adventurous Australian drivers.
While the RAV4 is not marketed as an off-road vehicle, the Adventure trim level offers enhancements like a higher ride height and multi-terrain select, suitable for light off-roading in the Australian bush.
When choosing between the Subaru Forester and Toyota RAV4 in the Australian market, consider your specific needs and priorities. Both SUVs offer versatility, comfort, safety, and reliability. If you seek off-road capability and standard AWD for your Australian adventures, the Subaru Forester is a compelling option. Alternatively, if you value fuel efficiency and a stylish interior, especially in its hybrid form, the Toyota RAV4 may be the perfect fit for your Australian lifestyle. Both vehicles cater to the diverse needs of Australian drivers, ensuring a dependable and well-rounded choice in the competitive compact SUV segment.