2024 Subaru Forester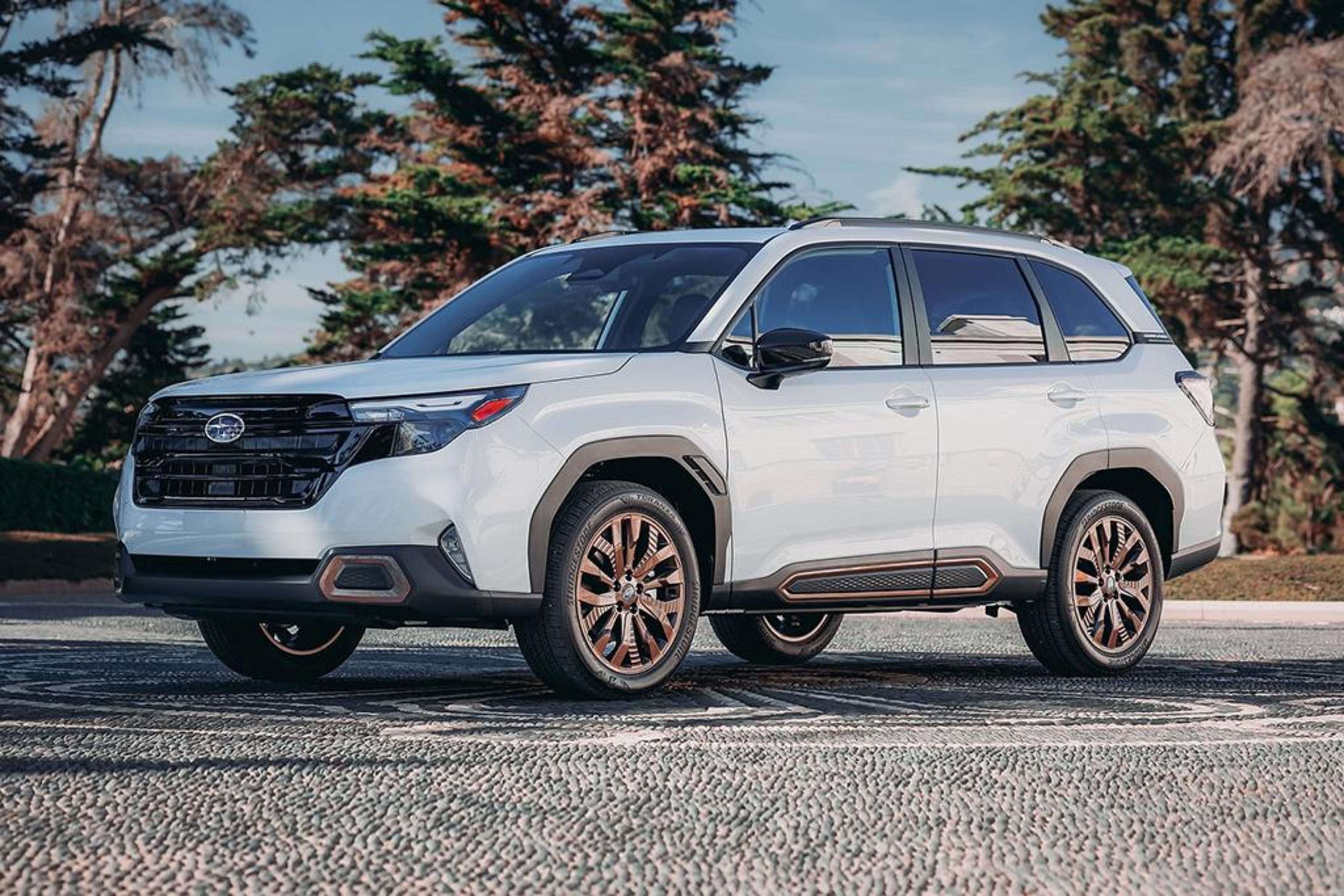 2024 Subaru Forester Leaked
The leaked details of the 2024 Subaru Forester reveal a design that blends tradition with new enhancements, catering to the model's loyal fan base. Set to debut at the Los Angeles motor show, the Forester showcases conservative exterior and interior designs. The most notable exterior changes include slim-line LED headlights and triangular front fog lights, while maintaining the tall, boxy look familiar to the current model released in 2018​​.
The rear of the vehicle features chunky new exhaust outlets and reworked LED tail-light clusters. Bronze alloy wheels, matched with brassy accents on the bumpers and side skirts, add a distinctive touch. The interior borrows elements from newer Subaru models like the WRX and Outback, highlighted by a vertically aligned central touch-screen. This design choice reduces the reliance on physical buttons and dials, streamlining the user interface​​.
The 2024 Forester is expected to be based on the same platform as its predecessor, likely employing similar four-cylinder petrol boxer engines with some improvements in power output and fuel efficiency. Enthusiasts are also anticipating the return of the Forester XT, possibly equipped with the 2.4-litre turbo-petrol engine from the Outback XT. A rugged Wilderness variant, featuring a higher ride height, modified suspension, and all-terrain tires, is also speculated to be in the works​​​​.
Additional insights from the Forester X-Edition, unveiled at the Japan Mobility Show, suggest new features for the next-generation models. These include a driver's seat position memory function, water-repellent fabric/synthetic leather seats, and water-repellent cargo floorboards, enhancing the vehicle's outdoor and active lifestyle appeal. The 2025 Forester might see these features, along with potential upgrades like heated rear seats and new water-repellent seat options for the Sport and Wilderness trims​​​​​​​​.
Furthermore, there is speculation that the next-generation Forester might include a hybrid trim for the U.S. market, distinct from the Japanese e-Boxer hybrid. The 2025 Forester is expected to bring significant advancements in technology and safety, though details about engine upgrades or the inclusion of a hybrid powertrain remain speculative​​​​.
Stay tuned for the official unveiling on November 17, when all details of the 2024 Subaru Forester will be formally disclosed.